Hi there,
Good notes. 

This location is never visited again outside the opening to Chapter 1.
We have been play testing it quite a bit, and the bottle necks in movement provide some good early challenges.
In my opinion, these two missions you reference are heavily populated tutorial missions with lots of AI controlled units that require room to move around.
With Bridges of Branholme, we have a lot less units - just your small squad of Mercenaries and Physicians and some enemies.
For scale, the map for Mission 1 should feel more similar to the Magick City of Gariland map that shows up early in FFT.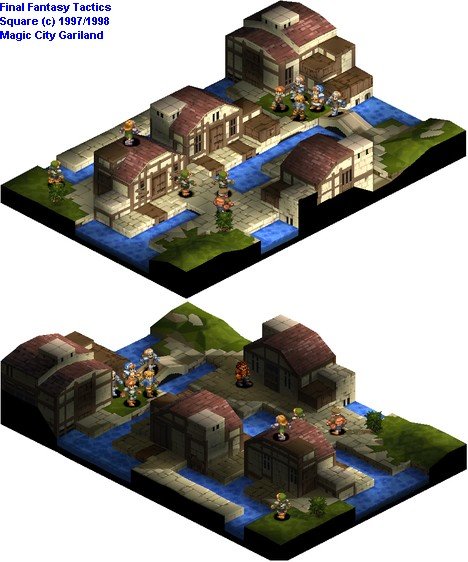 Thanks,
Matt