Hi everyone,

This week was a total surprise for me.
On Monday, the entire US watched as our government slowly tightened up social rules to help suppress the spread of COVID-19.
At Little Orbit, we took the plunge and moved everyone to working remote, and I had to hope things would all work out.
And thanks to all of you, we've seen a spectacular rise in population.
Keep reading below the graphs to get an update on a new data center location for APB, my Engine Upgrade has big news, and a nod to our folks in Customer Support who have worked hard to get our response times down.
First, the population increase.
This is our PC traffic from two weeks ago on Saturday the 7th. It shows a total peak concurrency of ~900 PC players.
While this is a good measure of Citadel (which is in yellow at 700 peak players). Jericho's peak comes later in the day beyond this graph at around 8pm.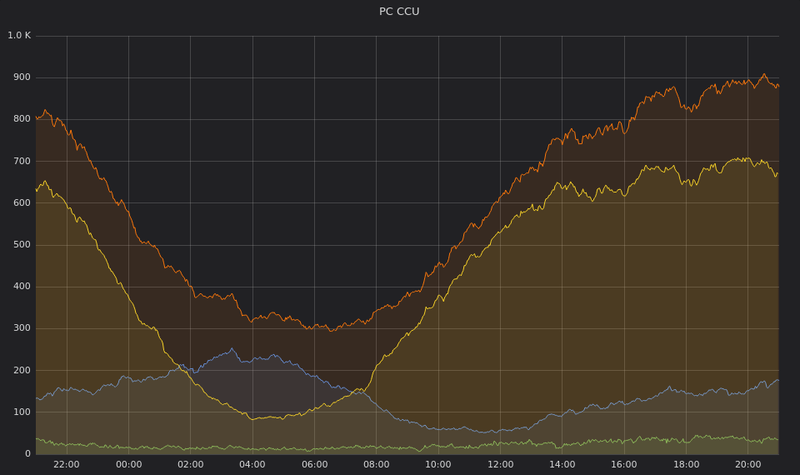 This is our PC traffic from today on Saturday the 21st. It shows a total peak concurrency of ~1500 players. That's a net gain of 600 players or 66% growth.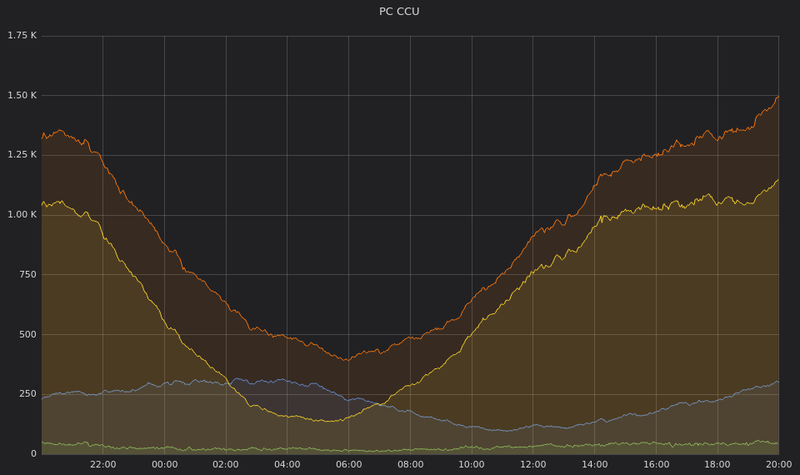 I'm extremely grateful that players have chosen to spend their free time on APB during this world wide situation. We had a couple issues with district disconnections, and a client-side issue with this week's patch that causes a hitch every so often which we will correct on Wednesday. But overall I feel like the new server architecture and anti-DDoS got a chance to shine.
If this continues, we will be out of server space in the next 2 weeks.
With that in mind, we have started the process to open more servers in Warsaw, Poland so our Eastern Europe and Russian players can get better latency.
Next, if you haven't been following my weekly updates on the Engine Upgrade, you should check out this week.
We are making our preparations for Beta. One player in our community was able to get a copy, and I am now sharing details about the rollout plan.
And finally, for those who don't look at my Customer Support updates I also made an exciting post there this week.
Despite moving our entire team off site, we are now at only a 4 day initial response time for tickets. We will continue to work hard to bring that down as new and old players join APB, but that is our lowest ever.

Thanks,
Matt